T17.1B HELIUS & THE ASTRA PLANETA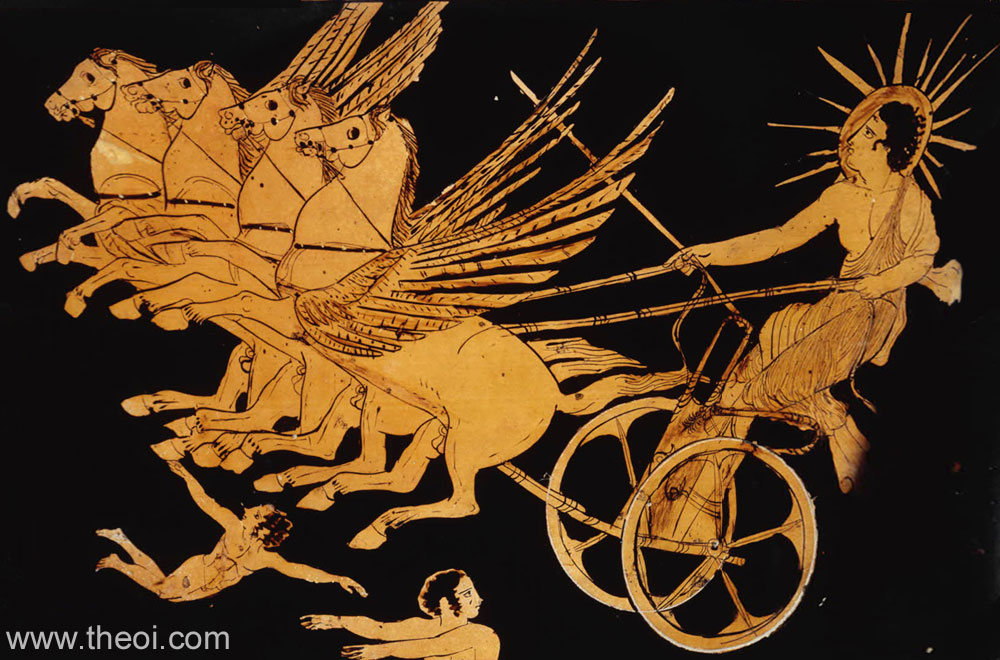 DETAILS

| | |
| --- | --- |
| Museum Collection | British Museum, London |
| Catalogue No. | London E466 |
| Beazley Archive No. | 5967 |
| Ware | Attic Red Figure |
| Shape | Krater, Calyx |
| Painter | - |
| Date | - |
| Period | High Classical |
DESCRIPTION
Side A: The Astra Planeta, gods of the five wandering stars, dive into the sea from their heavenly perchesas the sun-god Helius rides into the sky. The fifth planet Eosphorus, the dawn-star, (not shown in this image) is Eosphoros, is the last of the Astra to depart heaven.
Side B: Eos pursuing Cephalus (not shown).
This image is a drawing of the vase rather than a photograph.
ARTICLES
OTHER IMAGES