K11.4 HERMES & SATYR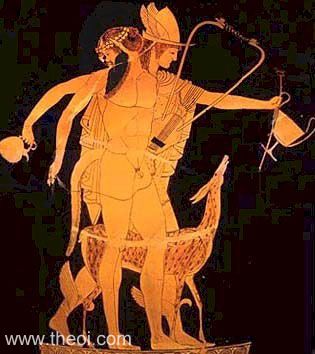 DETAILS

| | |
| --- | --- |
| Museum Collection | Antikensammlung Berlin |
| Catalogue No. | Berlin F2160 |
| Beazley Archive No. | 201809 |
| Ware | Attic Red Figure |
| Shape | Amphora |
| Painter | Name vase of the Berlin Painter |
| Date | ca 500 - 490 B.C. |
| Period | Late Archaic |
DESCRIPTION
Side A: Hermes and a Satyr stand side by side with a deer between them. The god has a winged cap and boots, an oinochoe wine-jug and drinking-cup. The satyr holds a lyre.
Side B: A second Satyr (not shown).
This image is a montage of two photos of the vase.
ARTICLES