K2.1 POSEIDON & IRIS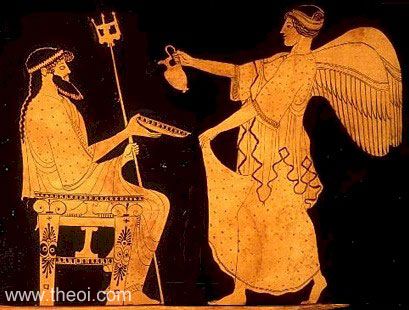 DETAILS

| | |
| --- | --- |
| Museum Collection | Yale University Art Gallery, New Haven |
| Catalogue No. | Yale 1985.4.1 |
| Beazley Archive No. | 44751 |
| Ware | Attic Red Figure |
| Shape | Krater, Calyx |
| Painter | Attributed to the Aegisthus Painter |
| Date | ca. 475 - 470 B.C. |
| Period | Early Classical |
DESCRIPTION
Poseidon is seated on a throne with a trident held in one hand and a cup in the other. He is attended by the winged goddess Iris (or perhaps Hebe) who serves nectar from an oinochoe jug.
This image is a montage of two photos of the vase.
IMAGE DETAIL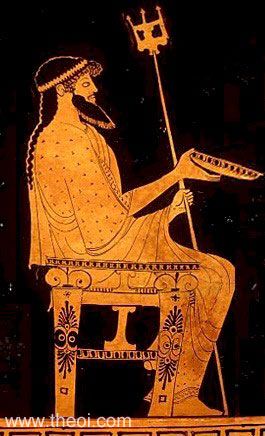 Detail of the god Poseidon.
ARTICLES