K5.17 APOLLO RIDING SWAN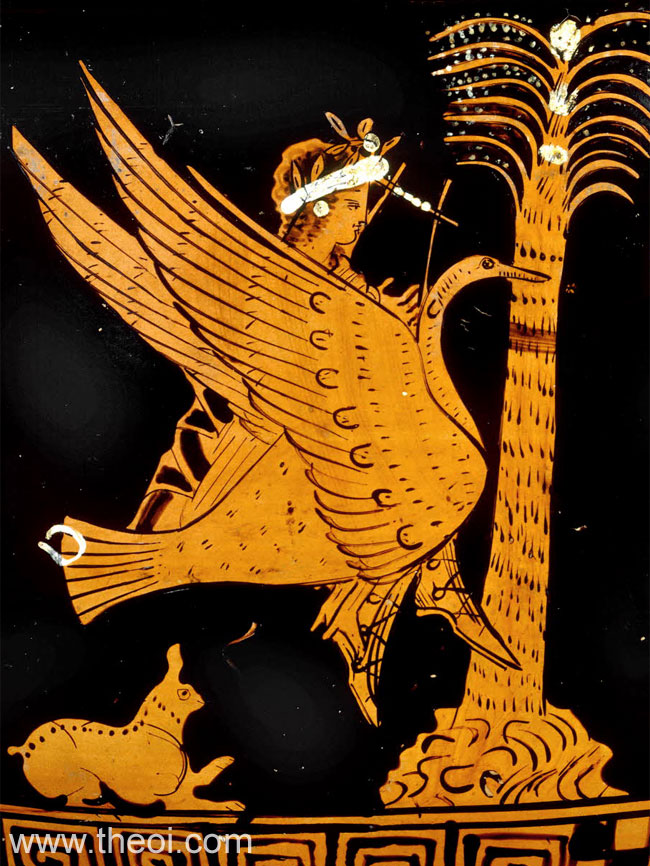 DETAILS

| | |
| --- | --- |
| Museum Collection | British Museum, London |
| Catalogue No. | London 1917,0725.2 |
| Beazley Archive No. | 217933 |
| Ware | Attic Red Figure |
| Shape | Krater, Bell |
| Painter | Attributed to the Meleager Painter |
| Date | ca. 400 - 380 B.C. |
| Period | Late Classical |
DESCRIPTION
Detail of Apollo riding a swan from a painting depicting the contest of Apollo and Marsyas.
Apollo rides on the back of a large swan. He holds a lyre and is crowned with a wreath of laurel. A hare crouches below him and a palm tree stands before him.
In myth the youth Cycnus of Liguria was transformed into the first Hyperborean swan by Apollo.
ARTICLES
OTHER IMAGES