K5.4 DEATH OF THE NIOBIDS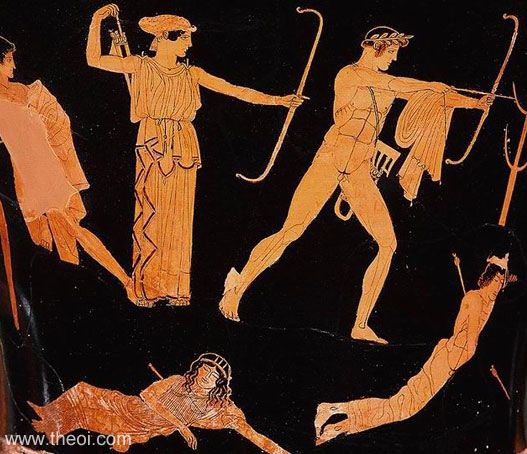 DETAILS

| | |
| --- | --- |
| Museum Collection | Musée du Louvre, Paris |
| Catalogue No. | Paris G341 |
| Beazley Archive No. | 206954 |
| Ware | Attic Red Figure |
| Shape | Krater, Calyx |
| Painter | Name vase of the Niobid Painter |
| Date | ca. 475 - 425 B.C. |
| Period | Early Classical |
DESCRIPTION
Side A: Apollo and Artemis slay the sons and daughters of the boastful queen Niobe with their arrows. The god wears a wreath of laurel and the goddess a scarf (sakkos). Both draw bows have quivers slung across their shoulders.
Side B: Heracles and the Argonauts (not shown).
IMAGE DETAIL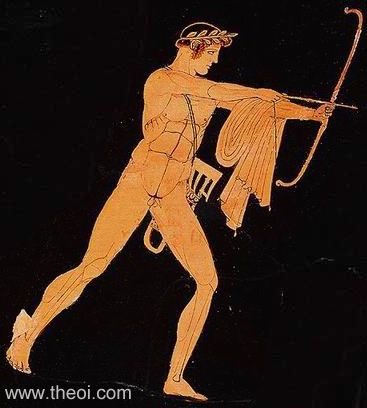 Detail of the god Apollo.
ARTICLES