M15.3 PHAEA, CROMMYONIAN SOW & THESEUS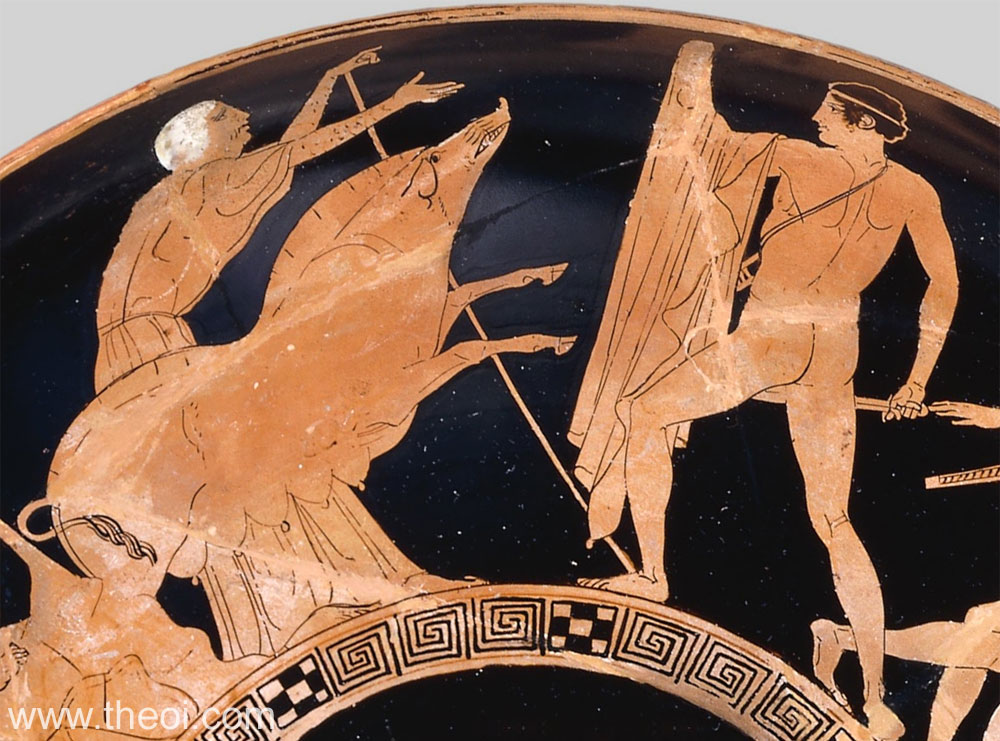 DETAILS

| | |
| --- | --- |
| Museum Collection | British Museum, London |
| Catalogue No. | London 1850,0302.3 |
| Beazley Archive No. | 217213 |
| Ware | Attic Red Figure |
| Shape | Kylix |
| Painter | Attributed to the Codrus Painter |
| Date | ca. 440 - 430 B.C. |
| Period | Classical |
DESCRIPTION
Detail of Theseus fighting the Crommyonian Sow from a painting depicting the labours of the hero.
The hag Phaea drives the Crommyon Sow against Theseus. The hero brandishes a club and wears his cloak draped over an arm like a bull-fighter. Phaea is depicted as a bent, old woman with white hair. The sow is an oversized beast with heavy udders.
IMAGE DETAIL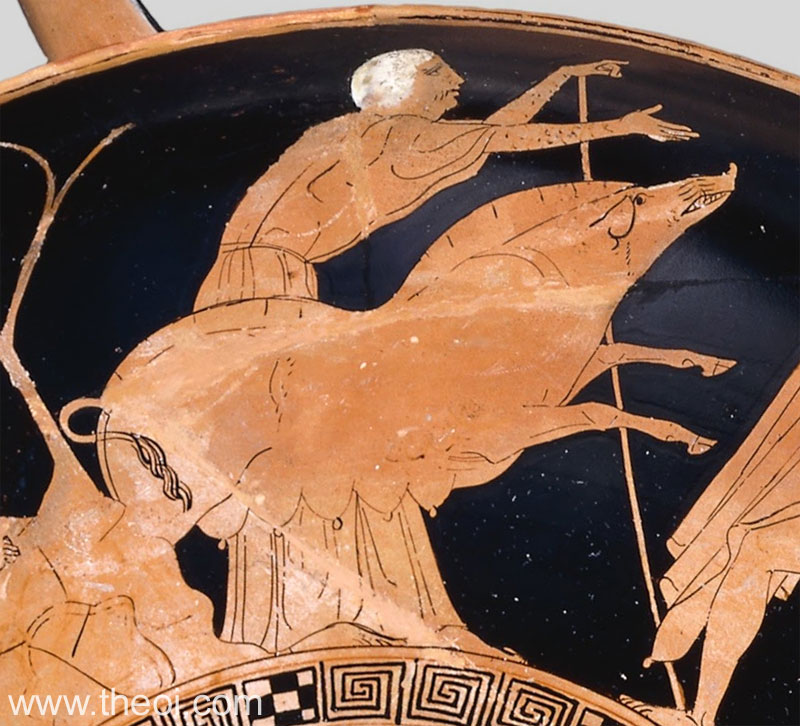 Detail of Phaea and the Crommyon Sow.
ARTICLES
OTHER IMAGES