O16.2 HERACLES & THE CENTAUR PHOLUS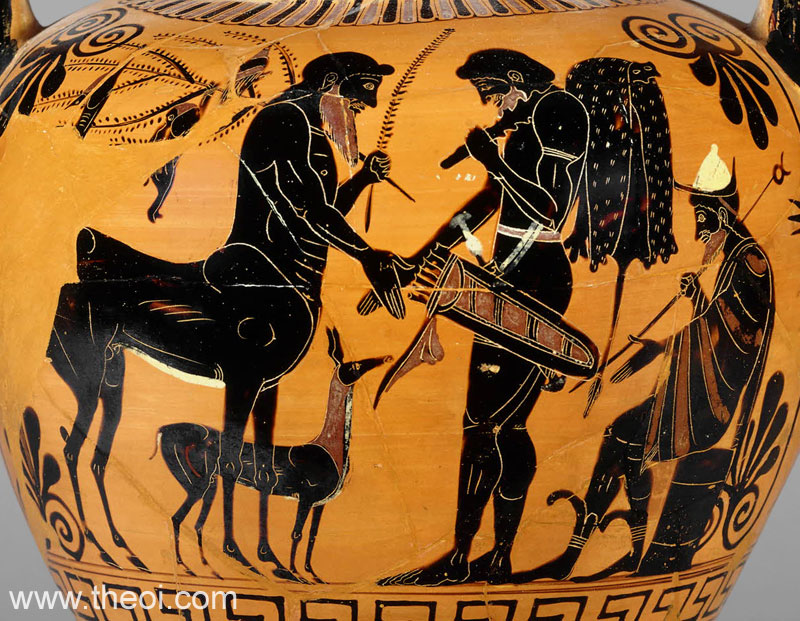 DETAILS

| | |
| --- | --- |
| Museum Collection | British Museum, London |
| Catalogue No. | London 1837,0609.42 |
| Beazley Archive No. | - |
| Ware | Attic Black Figure |
| Shape | Amphora |
| Painter | Attributed to the Antimenes Painter |
| Date | ca. 520 B.C. |
| Period | Archaic |
DESCRIPTION
The centaur Pholus welcomes Heracles to his cave. Pholus is depicted as a typical centaur with the upper body of a man and the lower form of a horse. He holds a branch strung with the fruits of the hunt (a hare and game birds) in one hand and extends the other in a gesture of greeting. A pet fawn stands by his feet.
Heracles greets the Centaur's with outstretched hand. His club rests lightly on his shoulder, draped with his lion-skin cape, and a quiver, bow and sheathed sword hang loosely from his side.
Hermes sits behind the pair in his role as the god of hospitality. He holds a herald's wand and wears a striped chlamys cloak, peaked petasos cap and winged boots (the "wings" face forward).
IMAGE DETAIL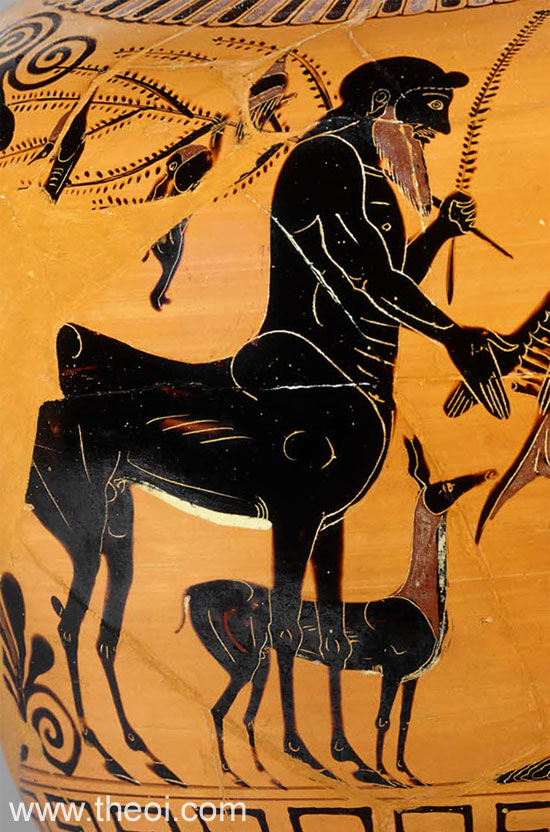 Detail of the Centaur Pholus.
ARTICLES