O21.2 ODYSSEUS & THE SIRENS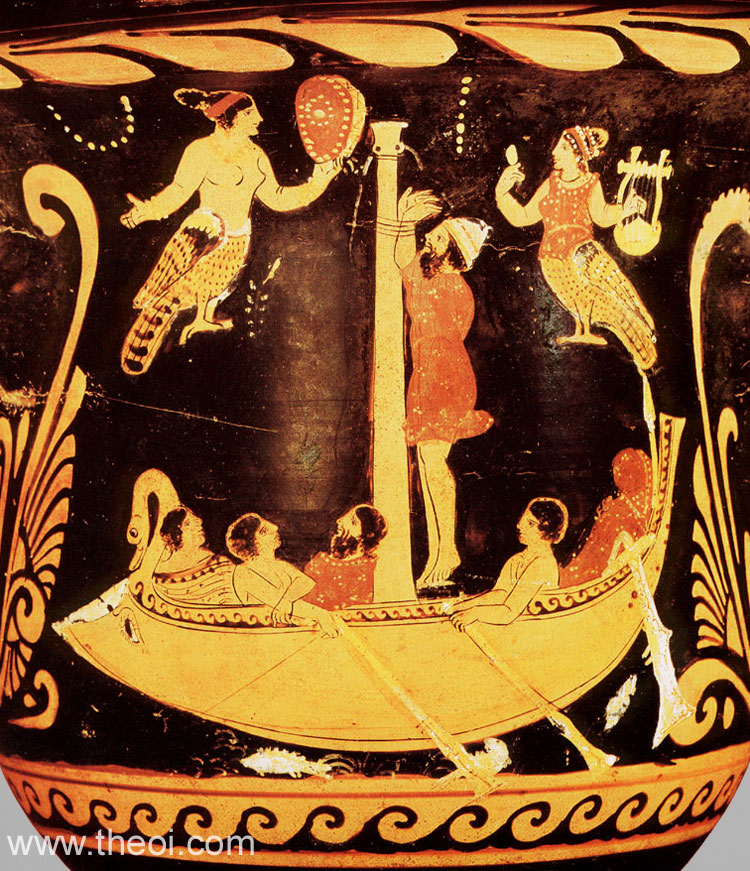 DETAILS

| | |
| --- | --- |
| Museum Collection | Antikensammlung Berlin |
| Catalogue No. | Berlin V.I. 4532 |
| Beazley Archive No. | N/A |
| Ware | Paestan Red Figure |
| Shape | Krater, Bell |
| Painter | Attributed to Python |
| Date | ca. 340 B.C. |
| Period | Late Classical |
DESCRIPTION
Odysseus listens to the song of the Sirens, safely bound to the mast of his ship. The Sirens are depicted as centaur-like creatures with the heads, arms and torsos of women atop the bodies of birds. One beats a tambourine and the other plays a lyre. Their speckled feather-patterns resemble those of starlings--a bird famed for its delightful song.
IMAGE DETAIL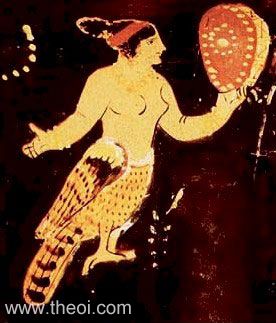 Detail of Siren playing a tambourine.
DRAWING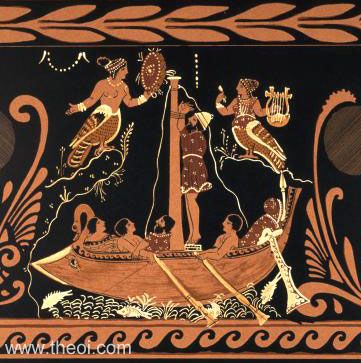 Lithographic print drawing of the vase painting.
ARTICLES