P11.1 NEREUS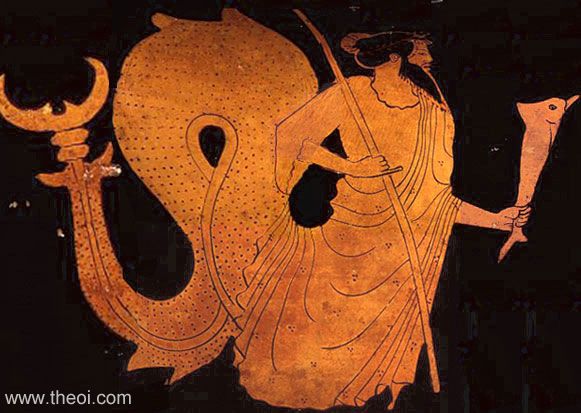 DETAILS

| | |
| --- | --- |
| Museum Collection | Harvard Art Museums, Cambridge |
| Catalogue No. | Harvard 1927.150 |
| Beazley Archive No. | 201859 |
| Ware | Attic Red Figure |
| Shape | Amphora, Neck |
| Painter | Attributed to the Berlin Painter |
| Date | ca. 490 B.C. |
| Period | Late Archaic |
DESCRIPTION
Side A: Nereus, the old man of the sea, is depicted with the upper body of a man with the serpentine tail of a fish in place of legs. He wears a chiton and holds a sceptre and small dolphin in his hands.
Side B: Nereid-nymph (not shown).
This image is a montage of several photos of the vase.
ARTICLES