P14.5 AMPHITRITE, IRIS & POSEIDON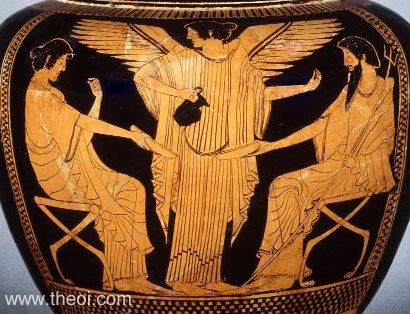 DETAILS

| | |
| --- | --- |
| Museum Collection | Toledo Museum of Art, Toledo |
| Catalogue No. | Toledo 1956.58 |
| Beazley Archive No. | 202507 |
| Ware | Attic Red Figure |
| Shape | Stamnos |
| Painter | Attributed to the the Syleus Painter |
| Date | ca. 480 B.C. |
| Period | Late Archaic |
DESCRIPTION
Poseidon and Amphitrite are served by the winged goddess Iris (or possibly Hebe). Poseidon holds a trident in one hand and a cup in the other. Amphitrite has a cup and pinches her fingers. The couple are seated on animal-footed stools. Iris stands between them pouring nectar from an oinochoe jug.
IMAGE DETAIL 1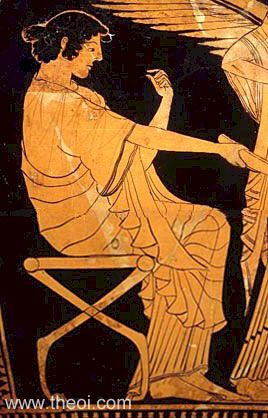 Detail of the goddess Amphitrite.
IMAGE DETAIL 2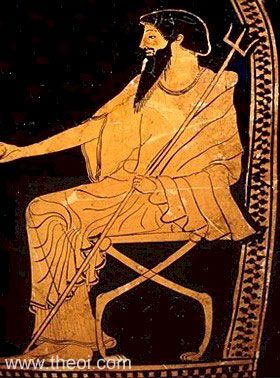 Detail of the god Poseidon.
ARTICLES