T16.6 THE RETURN OF PERSEPHONE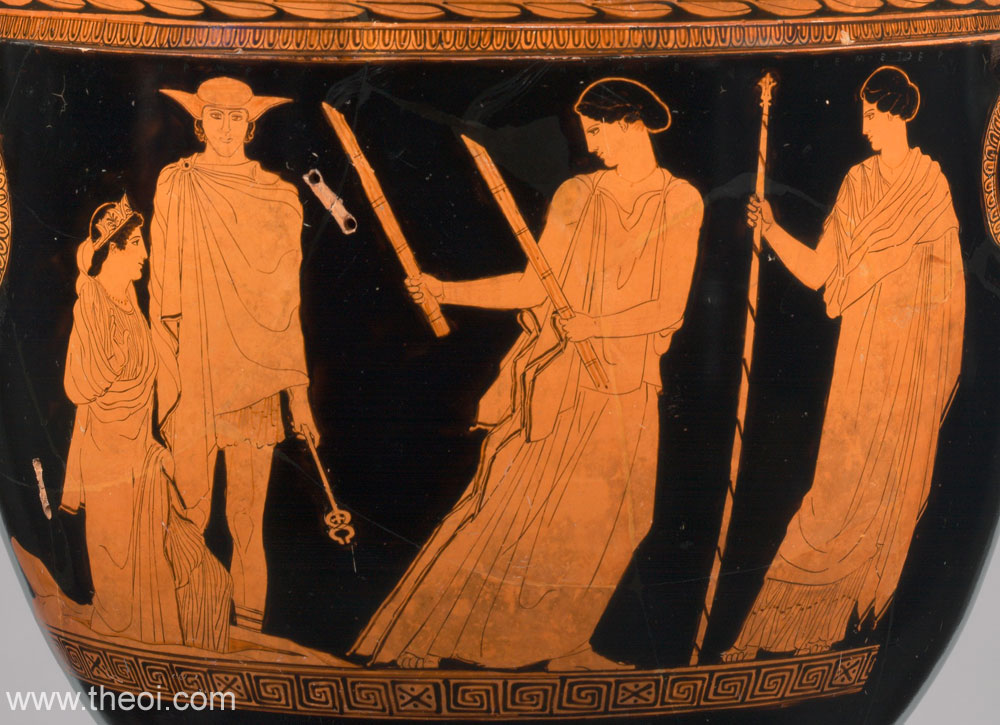 DETAILS

| | |
| --- | --- |
| Museum Collection | Metropolitan Museum of Art, New York |
| Catalogue No. | New York 28.57.23 |
| Beazley Archive No. | 214158 |
| Ware | Attic Red Figure |
| Shape | Krater, Bell |
| Painter | Attributed to the Persephone Painter |
| Date | ca. 440 B.C. |
| Period | Classical |
DESCRIPTION
The goddess Persephone returns from the underworld. She wears a crown and is depicted partially risen from the earth. Hermes, standing beside her, wears a petasos cap and chlamys cloak, and holds a herald's wand (kerykeion) in his hand. Hecate carries a pair of orches and gazes backwards over her shoulder at the goddess. Demeter, on the far right, holds a royal sceptre.
IMAGE DETAIL 1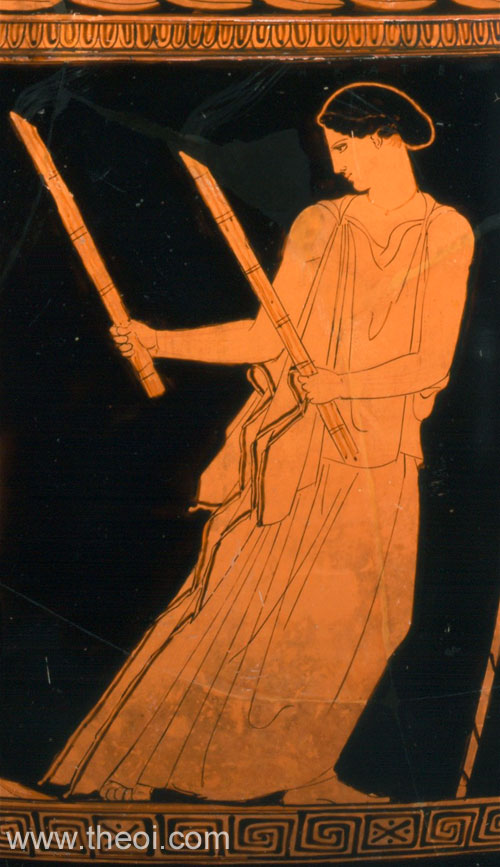 Detail of the goddess Hecate.
IMAGE DETAIL 2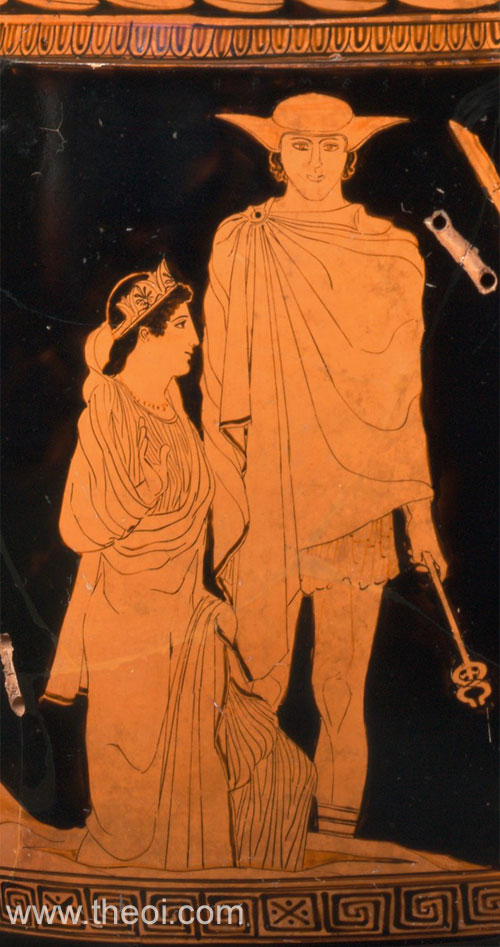 Detail of Persephone and Hermes.
ARTICLES