T28.3 BOREAS & OREITHYIA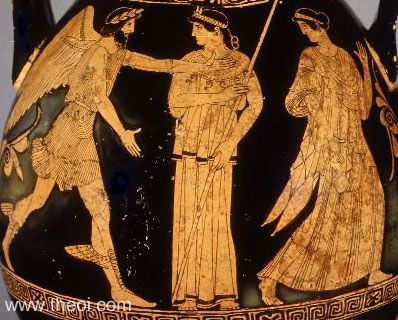 DETAILS

| | |
| --- | --- |
| Museum Collection | Martin von Wagner Museum, Würzburg |
| Catalogue No. | Würzburg L511 |
| Beazley Archive No. | 206986 |
| Ware | Attic Red Figure |
| Shape | Pelike |
| Painter | Attributed to the Niobid Painter |
| Date | - |
| Period | Early Classical |
DESCRIPTION
Side A: Boreas, the winged god of the north-wind, pursues the Athenian princess Oreithyia in the presence of the goddess Athena. The god has winged shoulders and winged boots, and is crowned with a wreath.
Side B: Oreithyia's sisters, Pandrosos and Agraulos, run to their father King Erechtheus (not shown).
IMAGE DETAIL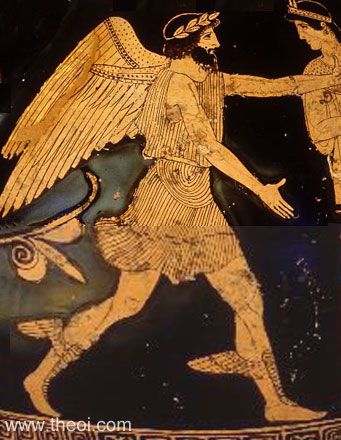 Detail of the god Boreas.
ARTICLES