T6.1 CRONUS & RHEA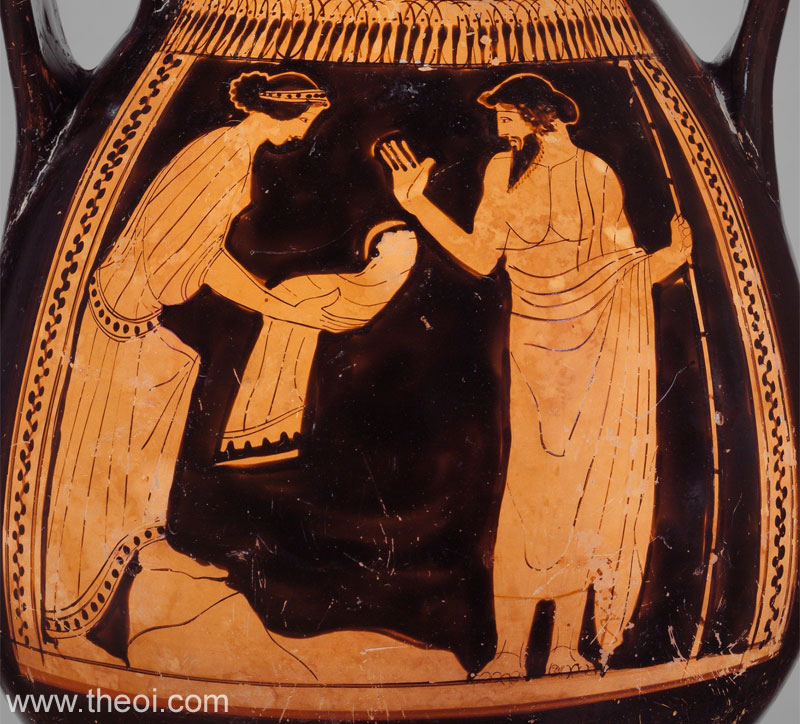 DETAILS

| | |
| --- | --- |
| Museum Collection | Metropolitan Museum of Art, New York |
| Catalogue No. | New York 06.1021.144 |
| Beazley Archive No. | 214648 |
| Ware | Attic Red Figure |
| Shape | Pelike |
| Painter | Attributed to the Nausicaa Painter |
| Date | ca. 460 – 450 B.C. |
| Period | Classical |
DESCRIPTION
Cronus receives the omphalos stone from Rhea. The king of the Titans raises a hand to receive the stone and holds a royal sceptre. Rhea wears a crown and leans forward with her foot resting on a raised stone outcropping. The omphalos is wrapped in swaddling--a deceptive substitute for the infant Zeus.
IMAGE DETAIL 1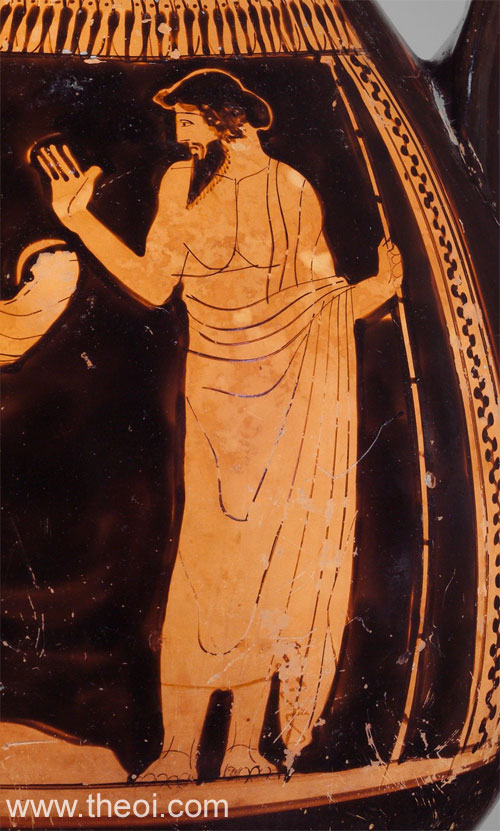 Detail of the Titan Cronus.
IMAGE DETAIL 2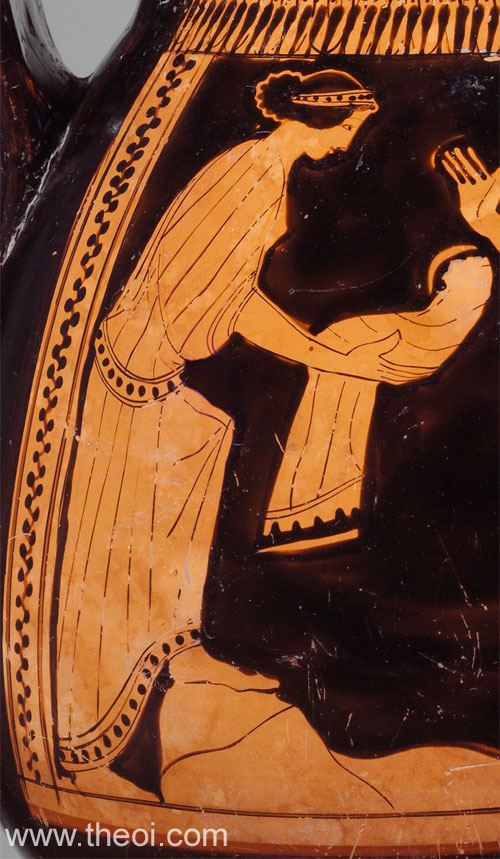 Detail of the Titaness Rhea.
ARTICLES