POMPE
Translation
Religious Procession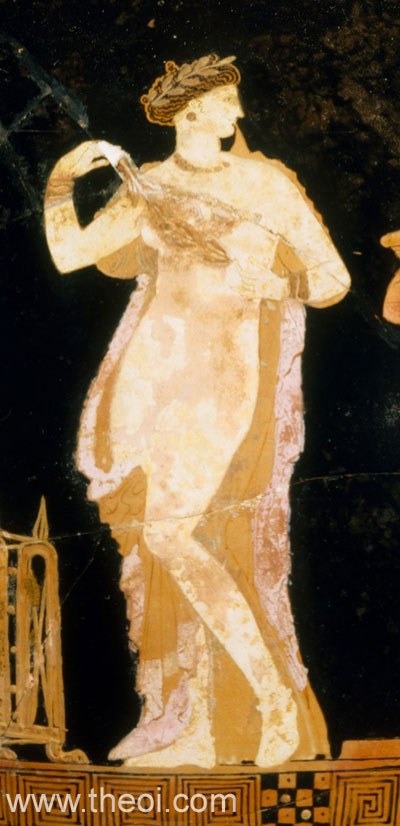 POMPE was the goddess or spirit (daimona) of religious processions or, more specifically, of the phallic, fertility processions of the god Dionysos.
Pompe does not occur in any extant literature but in the Athenian vase-painting (right) she and Dionysos gaze at each other affectionately in the company of Eros (Love).
---
PARENTS
Nowhere stated
---
SOURCES
GREEK
Ancient Greek Vase Painting

- Greek Art C4th B.C.
BIBLIOGRAPHY
A complete bibliography of the translations quoted on this page.