EUPHRATES
Transliteration
Euphratês
Translation
River Euphrates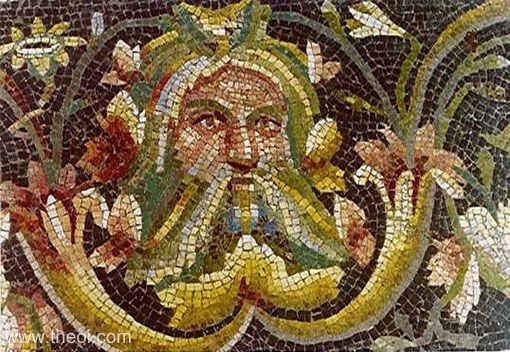 EUPHRATES was a river-god of Assyria in west Asia (modern Turkey and Iraq).
The river Euphrates flowed south from the highlands of eastern Anatolia through the heart of Assyria. Other important rivers of the east were the Tigris of Assyria, Orontes of Syria, and the Ganges and Hydaspes of India.
---
PARENTS
OKEANOS & TETHYS (Hyginus Pref)
---
CLASSICAL LITERATURE QUOTES
Pseudo-Hyginus, Preface (trans. Grant) (Roman mythographer C2nd A.D.) :
"From Oceanus and Tethys [were born] the Oceanides . . . Of the same descent Rivers : Strymon, Nile, Euphrates, Tanais, Indus, Cephisus, Ismenus, Axenus, Achelous, Simoeis, Inachus, Alpheus, Thermodon, Scamandrus, Tigris, Maeandrus, Orontes."
Nonnus, Dionysiaca 43. 400 ff (trans. Rouse) (Greek epic C5th A.D.) :
"[When Beroe, goddess of Beruit, wed Poseidon :] Persian Euphrates gave the girl the webspinner's embroidered wares [i.e. silk]."
---
ANCIENT GREEK & ROMAN ART
SOURCES
GREEK
ROMAN
BIBLIOGRAPHY
A complete bibliography of the translations quoted on this page.