K14.1 PERSEPHONE & HADES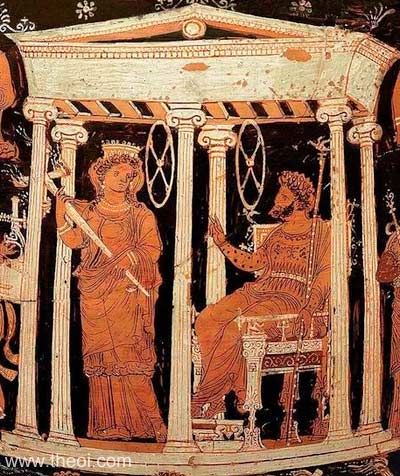 DETAILS

| | |
| --- | --- |
| Museum Collection | Staatliche Antikensammlungen, Munich |
| Catalogue No. | Munich 3297 |
| Beazley Archive No. | N/A |
| Ware | Apulian Red Figure |
| Shape | Krater, Volute |
| Painter | Name vase of the Underworld Painter |
| Date | ca 330 - 310 B.C. |
| Period | Late Classical / Early Hellenistic |
DESCRIPTION
Detail of the palace of Hades from a painting depicting Heracles' journey to the underworld.
Persephone stands beside the enthroned lord Hades. The god bears a bird-tipped royal sceptre. She wears a crown and carries a flaming, four-headed Eleusinian torch.
IMAGE DETAIL 1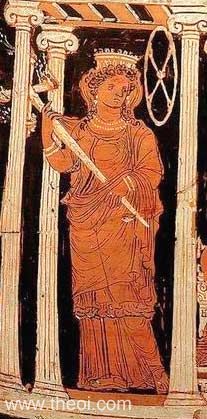 Detail of Persephone.
IMAGE DETAIL 2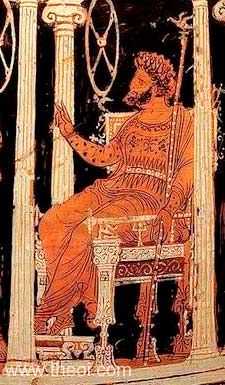 Detail of Hades.
ARTICLES
OTHER IMAGES