K14.9 PERSEPHONE & HERMES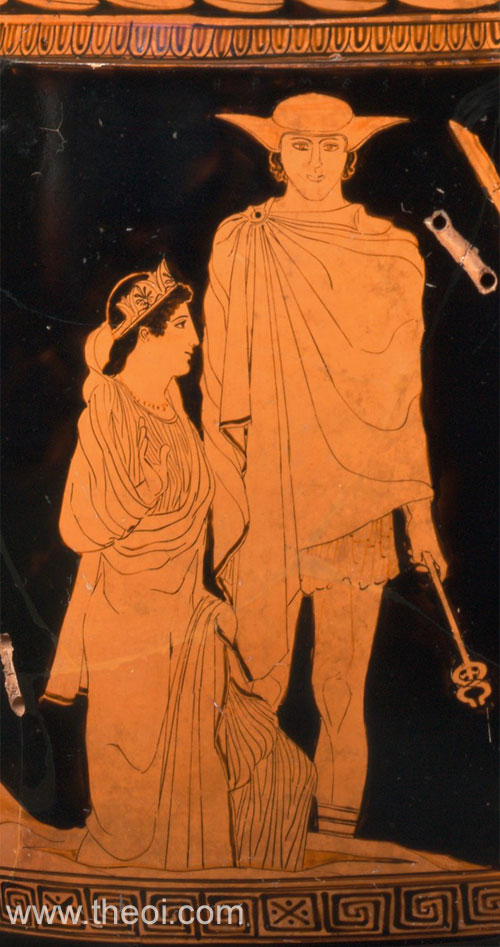 DETAILS

| | |
| --- | --- |
| Museum Collection | Metropolitan Museum of Art, New York |
| Catalogue No. | New York 28.57.23 |
| Beazley Archive No. | 214158 |
| Ware | Attic Red Figure |
| Shape | Krater, Bell |
| Painter | Attributed to the Persephone Painter |
| Date | ca. 440 B.C. |
| Period | Classical |
DESCRIPTION
Hermes escorts Persephone from the underworld. The god wears a chlamys cloak and petasos cap and holds a herald's wand (kerykeion) in his hand. Persephone emerges from a cleft in the earth. She wears a stephane crown and raises her hand in greeting.
The goddess rising symbolizes the springtime sprouting of shoots of grain from the earth. Hermes was the guide of the dead and so here leads Persephone forth from the underworld. He was also the herald of spring as the god of animal husbandry and fertility. Animal manure was also used to fertilize the fields, so the pairing of the goddess of grain-seed and the god of herds was a natural one.
IMAGE DETAIL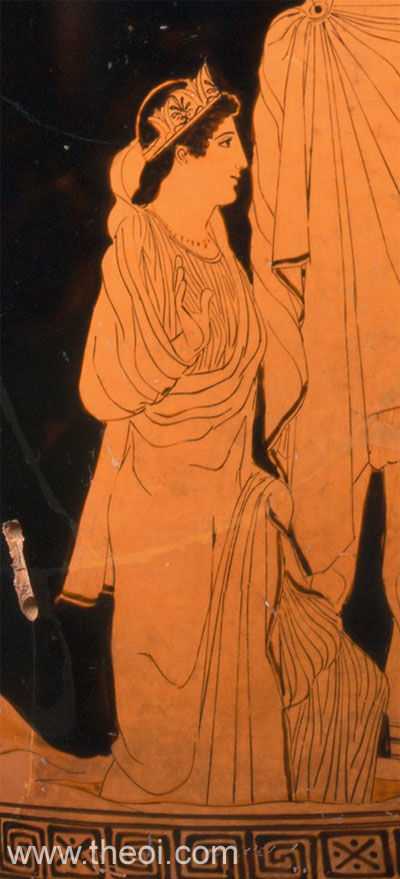 Detail of the goddess Persephone.
ARTICLES
OTHER IMAGES