P12.3 NEREIDS & NEREUS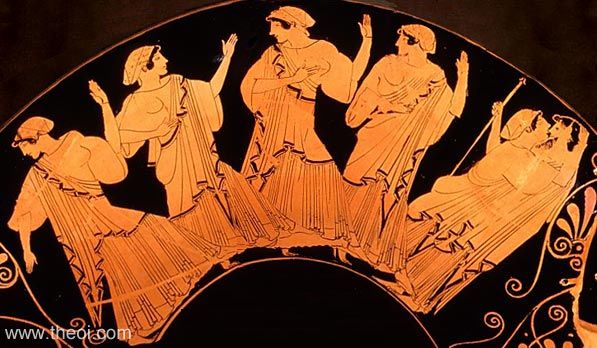 DETAILS

| | |
| --- | --- |
| Museum Collection | Staatliche Antikensammlungen, Munich |
| Catalogue No. | Munich 2648 |
| Beazley Archive No. | 205230 |
| Ware | Attic Red Figure |
| Shape | Kylix |
| Painter | Attributed to Douris |
| Date | ca 490 - 470 B.C. |
| Period | Late Archaic |
DESCRIPTION
Side A: Peleus wrestles the Nereid Thetis (see other image).
Side B: Five Nereids flee to their father Nereus. One of them grasps him by the hair, reporting the plight of their sister Thetis.
Tondo: Heracles and Athena (see other image).
This image is a montage of several photos of the vase.
ARTICLES
OTHER IMAGES