Stories in Greek mythology teach us many lessons about life, love, and relationships. These stories are great teaching tools for kids, but they are often difficult for children to read. To teach children these lessons, as well as the gods and goddesses of Greek mythology, try some of these awesome Greek mythology books for kids! These fiction books combines the nonfiction names and stories of Greek heroes, gods, and goddesses while providing modern storylines for kids to enjoy. These are 5 awesome Greek mythology fiction books that kids need to read today!
1. Goddess Girls: The Series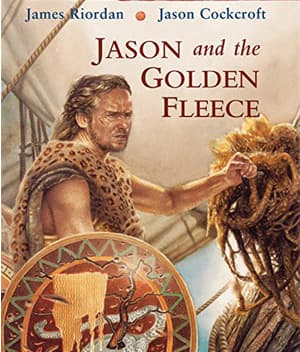 This modern-day take on the goddesses of Mount Olympus focuses on four best friends, Athena, Persephone, Aphrodite, and Artemis, who share experiences in friendships, crushes, and adventures while living on Mount Olympus. Girls who enjoy a storyline that includes friendship, love, and family will love this series featuring the young goddesses of Mount Olympus. While books on Greek mythology is often tailored for boys, this series is one for the girls! This is a series of books written for reading levels 3rd grade to 7th grade.
2. Heroes in Training: The Series
This book on Greek mythology focuses on the heroes and gods of Greek mythology. The books written about the heroes of Greek mythology include Hercule and Perseus, where the books written about the gods of Greek mythology include Zeus, Apollo, Hades, and Hephaestus. This series of Greek heroes and gods takes the nonfiction myths of these characters and gives them a youthful feel for kids to read and understand. This series of books is written for reading levels 1st grade to 4th grade.
3. The Olympians Series
In this series, each book tells the story about one of the Twelve Olympians. Each book focuses on one of the Twelve Olympians. You can purchase the books individually or as a total set. The author combines the stories of Greek mythology with the feel of a comic book. There are detailed illustrations with easy-to-ready content. This makes this series both enjoyable and easy to read with the pictures and comic book style of writing. This series is suited for ages 9 to 12.
4. Percy Jackson's Greek Heroes
This novel will tell kids all about the Greek heroes of the most popular Greek myths: Perseus, Hercules, and Bellerophon, just to name a few. The writing style of Percy Jackson books continues with this book about Greek heroes. There are funny titles that combine both fiction and nonfiction of the Greek heroes. Kids and parents both enjoy reading this book! The reading level for this novel is for ages 9 to 12.
5. Gifts from the Gods: Ancient Words and Wisdom from Greek and Roman Mythology
This book is designated to telling those stories that have a lesson we can all learn from. This book takes the non-fiction stories of Greek mythology and portrays them in an easy to read and understand way. The book takes these Greek myths and place a modernized feel on them making them easy for kids to understand and want to continue to read. This book is 96 pages long and written for ages 10 to 12.