Taking stories of Greek mythology and putting them to life on the big screen is no small task. Hollywood has been able to personify these ancient stories and play them out on the big screen for years. Hollywood accurately embodies the stories of these gods, goddesses, and heroes while embellishing their physicality on the big screen.
Greek mythology has been referenced in movies for decades. Greek mythology movies can reveal their plot in the title of the movie in either an obvious or subtle headline, while other movie titles may be named after Greek mythology, yet have nothing to do with portraying those stories.
With all the movies to choose from about Greek mythology, here are the top five that are worth watching.
1. Troy (2004)
Possibly the most told story of Greek mythology is the Trojan War. The Trojan War features heroes and foes for the Greek and Troy armies, which makes it widely known and frequently told. Heroes like Achilles, Hector, and Odysseus, play key roles in this story, and they are accurately portrayed in this Hollywood depiction. "Troy" tells the story of the Trojan War, and illustrates the final battle between Achilles and Hector.
Main Cast:
Achilles – Brad Pitt
Paris – Orlando Bloom
Hector – Eric Bana
Helen – Diane Kruger
2. Clash of the Titans (2010)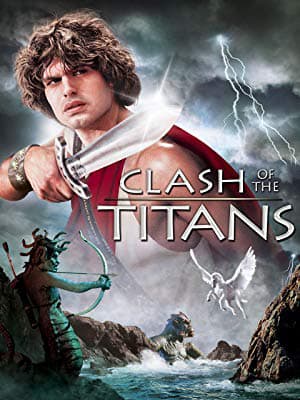 The stories in Greek mythology include deities from a lineage of Titan gods. The movie, "Clash of the Titans," focuses is on Perseus, son of Zeus, who has to save the world from Hades, god of the underworld. Perseus has to defeat monsters of both the sea and the earth during his mission to save the world, and these battles are depicted throughout the movie.
Main Cast:
Zeus – Liam Neeson
Perseus – Sam Worthington
Hades – Ralph Fiennes
Andromeda – Alexa Davalos
Apollo – Luke Evans
3. Immortals (2011)
"Immortals" illustrates the story of Theseus and his battle against King Hyperion. King Hyperion was on a mission to find the lost Epirus Bow to use against the gods. In his quest, King Hyperion killed Theseus's mother then took him captive. Theseus was able to escape and return to bury his mother, only to find the Epirus Bow lodged in a rock. Theseus retrieved the bow and killed the Minotaur, which was a half-bull, half-man creature. Theseus would lose the bow, which would result in a battle of the gods.
Main Cast:
Theseus – Henry Cavill
King Hyperion – Mickey Rourke
Zeus – Luke Evans
Phaedra – Freida Pinto
Stavros – Stephen Dorff
4. Hercules (1997)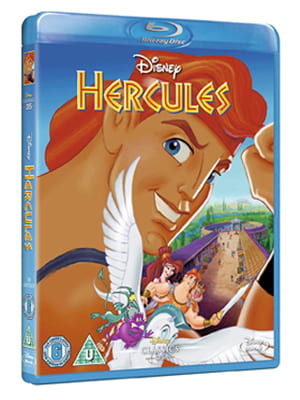 This animated depiction of Hercules tells the story of the labors that Hercules had to go through to regain his godliness. With immeasurable strength, Hercules knew he was different than his peers, and went on a quest to discover why. Hercules learned from Zeus that Zeus is his real father. Hercules and his trusty pal, Pegasus, visit Philoctetes to receive training to save a beautiful damsel in distress, Megara. Hercules would battle a Hydra and Cyclops, two fierce monsters that Hades unleashes in an attempt to defeat Hercules. Hercules would defeat the monsters and prove to the gods that he is worthy of immortality.
Main Voice Cast:
Young Hercules (talking) – Josh Keaton
Young Hercules (singing) – Roger Bart
Hercules – Tate Donovan
Phil – Danny DeVito
Hades – James Woods
Meg – Susan Egan
5. O Brother, Where Art Thou?
A movie portraying three escaped convicts in the 1930's who have to overcome many obstacles on their journey home may not sound like Homer's The Odyssey, but Universal Pictures successfully encapsulates this story of Odysseus. Ulysses is the Latin form of Odysseus, and he is the main character in "O Brother, Where Art Thou?" Just like in The Odyssey, Ulysses has to battle a Cyclops, resist sirens, and win back his wife. A modern depiction of The Odyssey, "O Brother, Where Art Thou?" tells the story of Odysseus in this Great Depression setting.
Main Cast:
Ulysses Everett McGill – George Clooney
Pete Hogwallop – John Turturro
Delmar O'Donnel – Tim Blake Nelson
Big Dan Teague – John Goodman
Penny – Holly Hunter
Honorable Mention: Wrath of the Titans (2014)
With "Clash of the Titans" on the list, it is worth mentioning this sequel about Zeus, Perseus, and Hades. Perseus is attempting to live a peaceful life when Zeus comes to him and asks him to command the mortals into praying to the gods, as the gods are losing their power and becoming mortal. Perseus refuses which causes Hades and Ares to join forces with Kronos to capture Zeus. To save Zeus from losing his powers and becoming mortal, Perseus changes his mind and becomes involved.
Main Cast:
Zeus – Liam Neeson
Perseus – Sam Worthington
Hades – Ralph Fiennes
Ares – Edgar Ramirez
Danny Huston – Poseidon
While there are many other films based on Greek mythology, these are the top 5 we have found that were able to capture all the magic you would expect in ancient mythology. There are also films that aren't entirely centered on Greek mythology, but you will find that certain parts of it are mentioned throughout certain films.
If you consider yourself a big fan of Greek mythology movies, you shouldn't hesitate to see the movies we have included in this list as well as branching out to find others that you will love as a fan of Greek myth and legend.